November 13th 2013 is a historic day for the village of Campofilone: the famous macaroni received the Geographical Protected Indication GPI european recognition.
GPI is a mark of origin that is awarded by the European Union to those agricultural products and foodstuffs which are produced in a specific geographical area according to a rigorous guideline for the production.
MACCHERONCINI DI CAMPOFILONE GPI can only be produced in the municipality of Campofilone.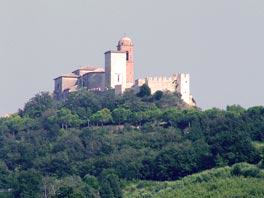 Campofilone, a small hilly village (about 200 m sea-level) in the South of Marche Region (Fermo district), where the sweet hills climb down to the sea creating a 2 km beach.
Campofilone and its past: In the Marche toponomy of Giulio Amadio Testa, the name of the village Campofilone derives from the Latin "Campus Fullonus", that is, land of dyers and launderers. Known for its Benedictine abbey, the rampant lion on the coat of arms and the medieval walls, Campofilone is mostly synonymous with an ancient culinary tradition: that of egg noodles.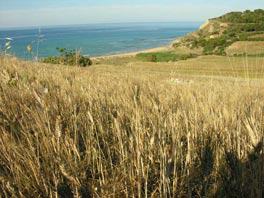 Tradition and passion are the secret of our Maccheroncini and of the other kinds of pasta. The production process is handcrafted and the ingredients are carefully selected to meet customer needs with the best quality and taste. Every year, at the beginning of August, a four day national festival dedicated to the Maccheroncini takes place in our town and it attracts more than 10000 people from Italy and abroad.